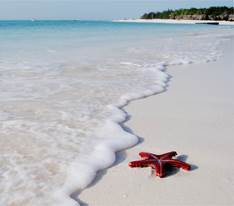 Selecting the best and most appropriate offshore provider is not a trivial task. There are thousands of software vendors around the world and trying to identify the best match for your business, check their references, read proposals, etc., is challenging and time consuming. And because your success will be virtually in the hands of this vendor, you'll want to be very careful that you select the right partner, since you might be dealing with him for several years.
In this article we describe valuable tips that are a must read for companies trying to select an offshore or nearshore software provider, independent of the project size. For a detailed step-by-step formal process to selecting a software provider we recommend you to refer to the following book: Outsource it
1. Find the best available providers
We recommend you evaluate at least 3 providers. Step one is to find them. However, a google search is not usually good enough to determine the best 3 providers around the world because there's not a single phrase that describes your specific business needs. You need to take into account a number of key elements: time zone proximity, culture, travel distance, country politics, scalability of resources, infrastructure, turn over, security, communication skills, costs, technical skills, success stories, experience in a specific industry, references, etc. We recommend you follow the approaches listed below:
Talk to an expert. There are companies dedicated to identifying offshore software vendors. They classify them according to their capabilities and can provide a recommendation in a matter of hours. You'll need to provide a high-level list of the most important requirements you are looking for and they will come up with potential candidates. Some of the companies we recommend are: AugmentSoft, Accelerance.
Ask your colleagues. You can talk to your friends, co-workers or business partners and ask them what software vendors they're using. This will definitely give you a starting point.
Google Search. If nothing above works, your next option will be to search a list of vendors in Google. Try to at least specify the model of the engagement and region. For instance: "Staff Augmentation services in Latin America". You should select up to 10 vendors and then narrow the list down until you end up with the top 3.
2. Identify the direct provider
You need to put extra effort to differentiate the intermediaries from the direct providers. This is very similar to agencies when you are trying to hire new employees. If you contact an agency they will probably make it easier in the short-term but at a price. In the outsourcing world the intermediaries are typically present through the entire duration of the engagement. This will increase your costs significantly, sometimes more than 30%. They can also be a bottleneck to communication, getting between you and the actual engineer working on your project. With that said, identifying the direct provider, which is typically located in the abroad country, is the best way to minimize your costs and keep communication transparent. Ask question like: Is the same company incorporated in the USA? Does this company have the same owners both abroad and domestically? Are you using an offshore vendor?
3. Focus on the engineers' skills
Depending on your needs, you will want to work with a company that has expertise within a specific technology or industry. In addition to that, you might want to pay attention to certifications and recognitions this company has acquired for instance: ISO 9000 or CMMI. However, neither a long list of projects or a company's certifications will guarantee the success of your project. The success of your project will depend on the engineers who work on it. Before starting any project, we strongly recommend that you review the resumes of the engineers and better yet talk to them as we discuss in tip number 4. Review general things like what University the engineer graduated from and when they graduated. Ask how many years of experience he has with the relevant technologies, as well as what kind of projects he worked on recently.
4. Interview the engineers
In some situations it's not practical to interview the engineers. The project might be too small or it isn't very well defined or you're under a time crunch to get things done. Nevertheless, interviewing the engineers is a fundamental factor when you are selecting an offshore vendor because you are not only assessing the technical skills of the candidate but also the communication infrastructure of the provider. You're also assessing the English communication skills level of the engineer as well as how smooth the interaction and communication is going forward. Think about this as an opportunity to test the daily communication. Request to use in the interview the same tools that you'll use on your ongoing work. For instance, you can use skype to schedule a video conference or Webex for a screen share session.
5. Visit the offshore offices
Again it might not be practical to visit the offshore offices, especially if this is a short-term project. However if you plan to build a long-term relationship and build the successes of your company around this partner, then visiting the offices of your nearshore partner is highly recommended. There's a long list of items that you should check: infrastructure of the building, the communication and network infrastructure, security, broad band connectivity, backup and disaster recovery among others. We recommend you to review at least the following items:
Internet speed

Security

Get to know the engineers individually

Overall infrastructure
Prior to committing your project to any vendor we recommend you to go through the 5 tips outlined in this article. There might be other key elements that you need to consider as well for instance the cost, however selecting the best provider, focusing on the engineer skills, interviewing the engineers and visiting the offshore offices are fundamental elements you should consider for the success of your offshore partnership.